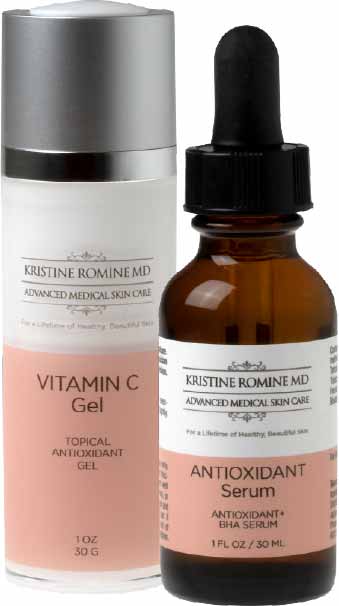 ANTIOXIDANTS | Stimulate collagen to help reduce appearance of fine lines and wrinkles.
Vitamin C Gel TOPICAL ANTIOXIDANT GEL
This silky, soothing gel provides lasting hydration with an emollient base, restores the skin's natural moisture barrier, and is an ideal moisturizer for patients dealing with dry and/or sensitive skin.
Antioxidant Serum ANTIOXIDANT+BHA SERUM
Vitamins C and E and ferulic acid help smooth the skin while brightening and clarifying the complexion. Best for normal, combination, and oily skin types.
Brighteners
Brightener Serum HIGH POTENCY SKIN BRIGHTENING SERUM
Brightens, helps inhibit pigment production, clarifies, and reduces post-inflammatory pigment. Ideal for patients with oily, acneic, and photodamaged skin.
Glow Kit | Glow Kit GF SKIN RETEXTURING BRIGHTENER CREAM
This powerful skin retexturing and brightening cream is formulated with a gentle retinoid, antioxidant vitamins C and E, and ferulic acid ester to improve the appearance of skin
tone and reduce signs of fine lines and wrinkles.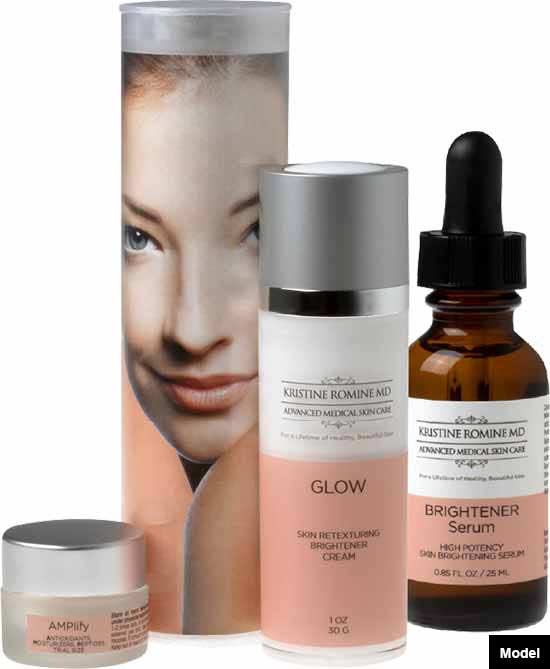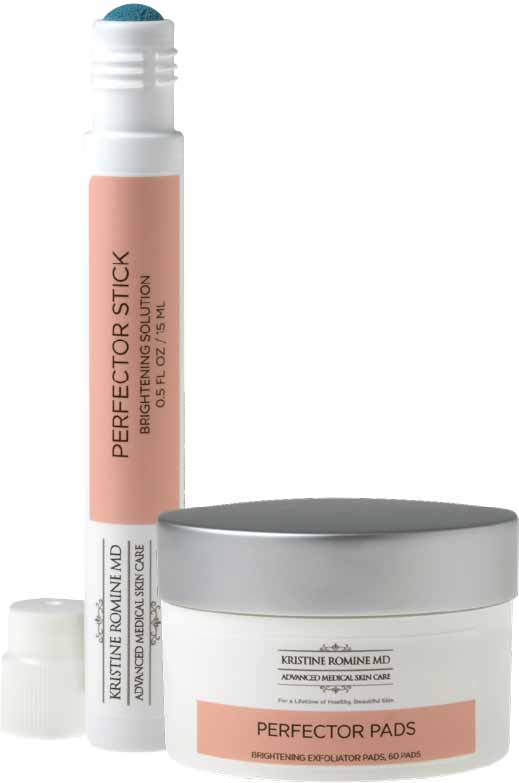 PIGMENT / ACNE
Perfector Pads
BRIGHTENING EXFOLIATOR PADS
Easy-to-apply pads help to smooth skin texture, brighten areas of hyperpigmentation, exfoliate, and provide both antimicrobial and anti-inflammatory properties. Perfector Pads are formulated for all skin types and may be used daily.
Perfector Stick
BRIGHTENING SOLUTION
Our Perfector Stick works by targeting specific acne lesions, brightening small pigmented areas, and enhancing penetration of active ingredients. This targeted product is suited for all skin types.
REDNESS RELIEF
Rosacalmer
ANTI-REDNESS EMOLUGEL
Silky, soothing gel that helps reduce inflammation and redness in the skin caused by conditions such as rosacea and over-treated skin. This inert, silicone-based gel is well-tolerated by patients with sensitive and dry skin types.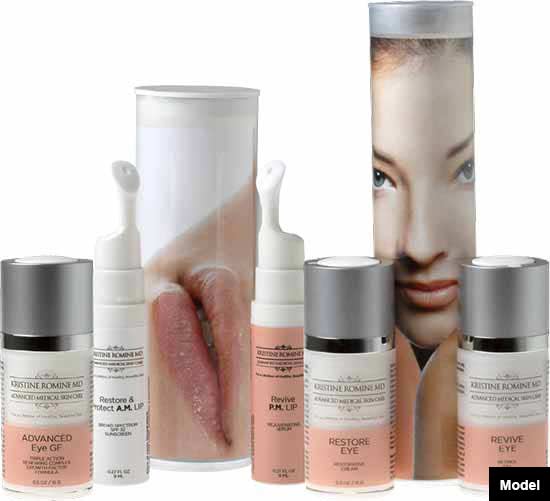 EYELID / LIP CARE
Advanced Eye GF
TRIPLE ACTION RENEWING COMPLEX GROWTH FACTOR FORMULA
Reduces puness and dark circles, hydrates the eye area, and smooths skin texture. Ideal for all skin types.
Eye Transformation Kit
RESTORE EYE | REVIVE EYE
Two-step eye area treatment gently retextures the delicate eye area and helps reduce signs of aging such as fine lines and wrinkles. Ideally, Restore
applied a.m. and Revive applied p.m.
Lip Transformation Kit
RESTORE & PROTECT A.M. LIP REVIVE P.M. LIP
Our two-step lip kit helps to plump, protect, smooth, and hydrate the lips while stimulating collagen production. Wonderful for all skin types.