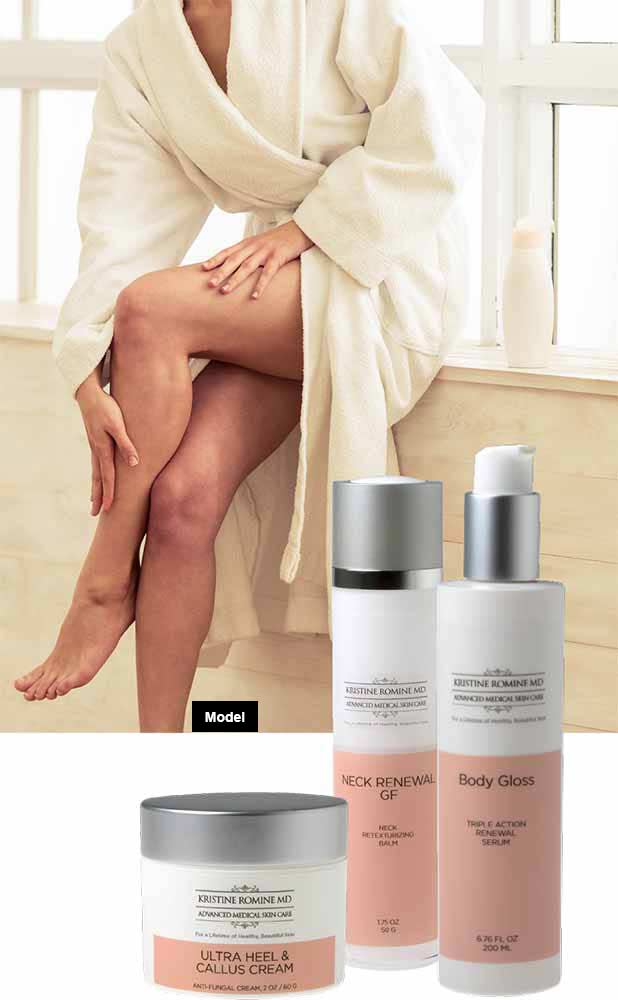 Body Gloss
TRIPLE ACTION RENEWAL SERUM
A lightweight retexturizing serum that stimulates the production of collagen to reduce signs of aging and leaves a silky finish on the skin. This body product is great for all skin types.
Neck Renewal GF
NECK RETEXTURIZING BALM
This one-of-a-kind neck product helps to firm, tighten, lift, smooth, and hydrate the skin of the neck and upper chest. Neck Renewal GF works well on all skin types.
Ultra Heel & Callus Cream
ANTI-FUNGAL CREAM
Formulated specifically for use on the feet, this powerful cream helps to exfoliate and hydrate rough skin. This product works very well on all skin types.