The following products require a prescription and offer customizable exfoliation, antioxidant benefits, prevent pigment production and even out skin tone. Advanced Rejuvenators are formulated with a hydrating base to prevent irritation.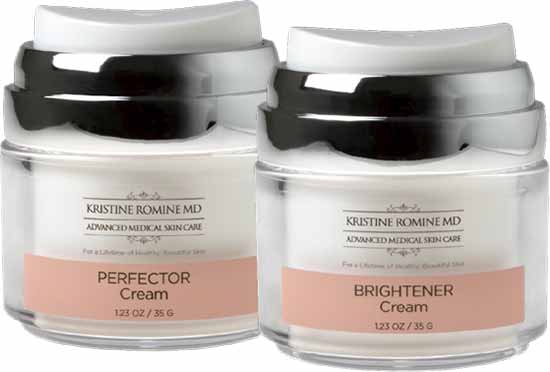 Perfector Cream
Formulated with a potent combination of skin brighteners and antioxidants to inhibit pigment production and retexturize the surface of the skin. Perfector Cream has been created with a hydrating base to protect the skin's natural moisture barrier. This product is best suited for patients with dry, sensitive skin.
Brightener Cream
Unique skin brightening cream combines kojic acid, lactic acid, vitamin C, and green tea extract to improve the appearance of skin tone, inhibit pigment production, brighten the complexion, and exfoliate dead skin cells. This cream is best for all skin types and can be customized specifically for the patient.