Kristine Romine, MD, FAAD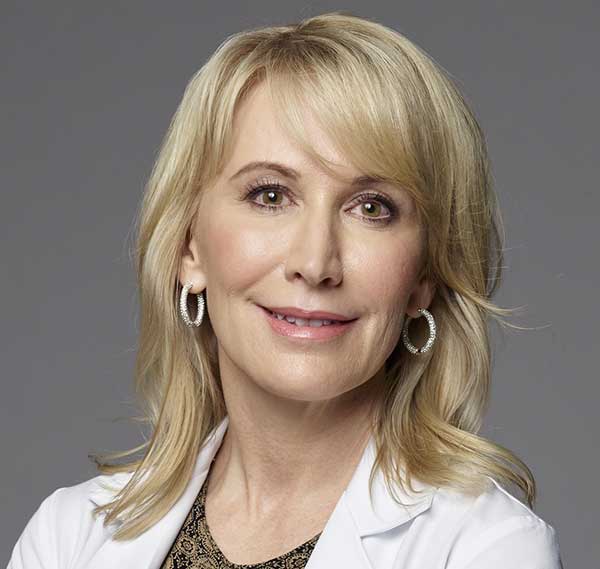 Kristine Romine, MD, FAAD
CEO & Founder
BelleSante by Kristine Romine, MD
Kristine Romine MD Advanced Medical Skin Care
BelleSante by Kristine Romine, MD
Kristine Romine, MD, FAAD is the CEO & Founder of BelleSante by Kristine Romine, MD and Kristine Romine MD Advanced Medical Skin Care in Scottsdale, Arizona. She is a distinguished, board-certified Dermatologist renowned for her exceptional expertise in both Mohs Surgery and Cosmetic Dermatology. With a passion for elevating skincare to an art form, Dr. Romine brings a unique blend of clinical precision and artistic vision to her practice at BelleSante by Kristine Romine, MD.
Education & Expertise:
Dr. Romine received her Medical Degree, with highest honors, from the Medical College of Wisconsin in Milwaukee, Wisconsin. She then moved home to Phoenix and completed a residency in Internal Medicine, and chief residency in Internal Medicine, at Good Samaritan Regional Medical Center (now Banner) in Phoenix, Arizona. She then pursued and completed a residency in Dermatology & Mohs surgery training at Southern Illinois University School of Medicine in Springfield, Illinois. She served as Chief Resident and is honored to be the first graduating resident from this highly respected program.
Dr. Romine has practiced Mohs surgery for 25 years and is highly sought-after for her expertise. Her proficiency in surgical Dermatology is paralleled by her mastery of cutting-edge cosmetic procedures. With decades of experience and a deep understanding of latest advancements, she has become a trailblazer in the field.
Innovation & Leadership:
As the former CEO and founder of Camelback Dermatology & Skin Surgery, Dr. Romine lead a thriving practice for 20 years, garnering respect for her commitment to exceptional patient care. She has consistently been at the forefront of innovation, introducing groundbreaking treatments and technologies to her patients.
Dr. Romine's leadership extends beyond her practice. As Arizona's representative on the Advisory Board of the American Academy of Dermatology, she contributes to shaping the future of Dermatological advancements on a national scale. In addition, Dr. Romine serves as a Board Member for the American Society of Mohs Surgery and the Arizona Dermatology & Dermatologic Surgery Society. She is part of the World Physicians Organization, of which she was a founding member.
Dr. Romine completed her Physician CEO program at the Kellogg School of Management at Northwestern University in 2017. She returned to Kellogg for a Corporate Governance Course strengthening her position as a Director on both publicly held and private Board of Directors for multiple companies.
Passion for Aesthetics and Wellness:
Dr. Romine is a national educator, advanced physician trainer, and expert injector for all four major Aesthetic companies. She demonstrates advanced techniques for soft tissue filler, neuromodulators, & lasers at many national and international meetings.
Research with world-renowned scientists, including the inventor of Retin-a, inspired Dr. Romine to create her own KRMD Line of the most advanced medical skincare available. Carefully curated with a blend of scientific expertise and artistic insight, the line reflects her commitment to nurturing both skin health and confidence.
With a vision that extends beyond Cosmetic Dermatology, Dr. Romine is dedicated to Healthspan Optimization. Her practice embraces the holistic approach, recognizing the inseparable connection between inner and outer beauty.
Patient-Centric Approach:
Above all, Dr. Romine's patients remain at the heart of her practice. Guided by empathy and a commitment to personalized care, Dr. Romine inspires her goal oriented and highly motivated patients to reach their personal goals through multiple transformative programs offered at BelleSante.
Kristine Romine, MD invites you to embark on a journey to embrace the intersection of science, art, and wellness at BelleSante by Kristine Romine, MD. Discover the embodiment of excellence at BelleSante, where every individual's unique "Beautiful Health" is celebrated and enhanced.